Everything Happens For A Reason
Welcome to Everything Happens For A Reason, the PODCAST I have launched on March 15th, 2023, to address the business side of creative jobs.
Because my whole career has been dedicated to both — business development and creativity enhancement.
On the 15th of each month, I will interview an artist, a designer, or a person promoting and supporting Creatives.
We won't talk about the creative process — fascinating, of course, but already approached in other media.
We will discuss how they manage and promote their work, how the magic operates behind the scenes.
Original music for the podcast (double bass and jingle), studio recording sessions for solo episodes, production for all episodes: Philippe Drevet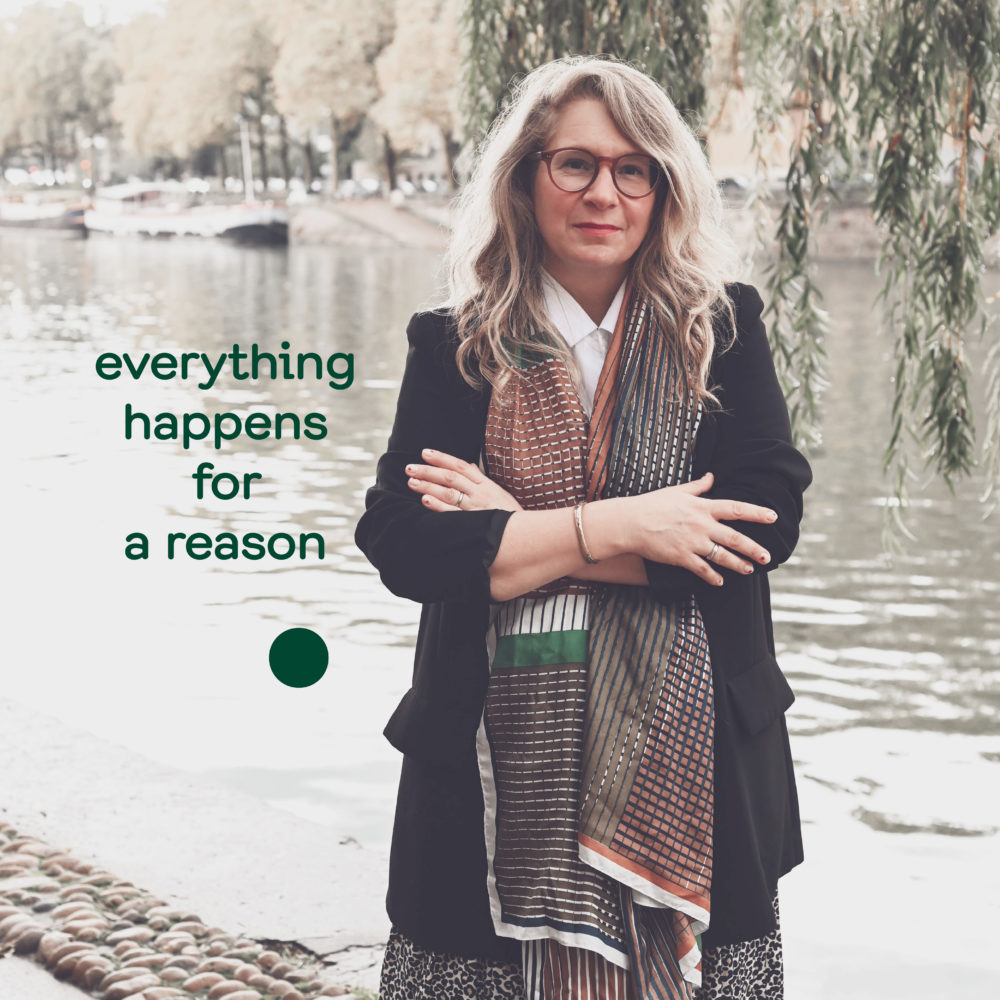 Épisode #1 • solo • du burn-out à l'entrepreneuriat
In this first episode, I wanted to introduce myself and go through my career.
I talk about the game-changing encounters I made, the life-saving burnouts I went through, and the mind-blowing venture of setting my own business.
It's in French, but stay tuned for future content in English!
And please feel free to get in touch with me.
Épisode #2.1 • interview • Créer son propre business model, avec India Mahdavi
I am delighted to welcome India Mahdavi as the first guest.
An architect and designer, she has built her own business model — she calls it her ecosystem.
She's had an organic growth ever since, which is actually the key to her continuous success.
With sincerity and her (legendary) sense of humour, India talks about the reasons why she chose this job; her team; and the industry.
She treats us with deep insight, genuine advice, and many "quotes of the day" as I like to call them.
The whole interview is in French — stay tuned for Episode 2.2 (April 15th), a solo bonus in English in which I go over the highlights of our conversation.
Episode #2.2 • bonus • english • How India Mahdavi has built her own business model
In this solo bonus episode, I wanted to share the highlights of the interview with India Mahdavi.
I worked with India from 2012 to 2021, as the Office Manager at the studio then Sales Manager at the showroom.
More than my former boss, she has become a mentor, and she is like a godmother to me and to this new podcast.
•
I am truly honored to have her as our first guest.
It was a delight to interview her and explore with her the fields of management, leadership, staff, communication…
These are unusual questions for creatives, and India's answers were truly genuine, and so inspiring for anyone who's a creative, or an entrepreneur, or both.
Episode #3.1 • english • Salone del Mobile 2023 with Alberto Cavalli, Sarah Quan, Riccardo Villa Fabbiati & Chloé Nègre •
Whether you are a designer, a brand, a journalist, or simply a design lover, MILAN DESIGN WEEK is definitely the place to be in April.
This was my second Salone del Mobile and I enjoyed it even more than last year because I knew my way around the city a bit more, I had more places to go to, and more people to connect with.
And this time, I also had the podcast in mind.
I am glad to introduce you to the 4 wonderful persons I had the opportunity to briefly interview :
– Alberto Cavalli, Executive Director of the Michelangelo Foundation for Creativity and Craftsmanship — based in Geneva
– Sarah Quan, Creative Director and co-founder of Villa Nomad — based in Zürich
– Riccardo Villa Fabbiati, Designer and Founder of Monstrum Studio — based in Milan and Paris
– Chloé Nègre, Designer and Founder of Studio Chloé Nègre — based in Paris
•
•
The energy is really incredible in Milan during design week.
And as Alberto said, it really is the opportunity for everyone to challenge themselves, to create amazing experiences and basically to go bigger, higher and further every year.
A great example of this is Dimore Studio — I think we can say that they steal the show each time, in a good way!
I was completely blown away by the installation at Dimore Centrale. J'ai pris une claque esthétique. It was an immersive, magnificent and decadent, back in time, all in the details, decor & scenography. And everyone agreed that it was their favorite of all.
I also loved Gubi at Bagni Misteriosi — amazing location, great set up, the Gubi team were easy to talk to, they were really eager to know if people enjoyed it, and the whole thing was pretty well run.
And, of course, part of my top 3 was the Doppia Firma exhibition at Palazzo Litta where I interviewed Alberto Cavalli. I was familiar with the concept of « double signature — a dialogue between design and artisanal excellence » as India Mahdavi participated in 2018. I particularly like how they place the artisan, the « maestro d'arte », at the same level as the designer. And how the pieces interact with the palazzo, too. It's like a conversation between the antique and the contemporary.
Which is actually what Milan is all about.
And as each of my 4 guests summed it up pretty well in one word — Salone stands for Epiphanies, Collaborative, Solare and Primavera.
And how would I describe Salone 2023 in one word? Exaltant. Exhilarating!
See you next year!
Episode #3.2 • bonus • recap en français • Salone del Mobile avec Alberto Cavalli, Sarah Quan, Riccardo Villa Fabbiati & Chloé Nègre •
This is the recap in French of the Episode #3.1 which is fully in English